Kafka's Shadow
poems by Judith Skillman
Paperback; 6 x 9 in. 78 pages; price: $16.95
isbn: 978-0-9975051-4-6
An interview with Judith: Bookends Review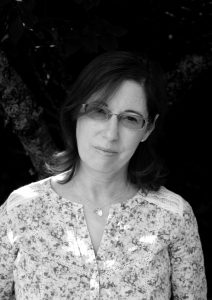 The recipient of an award from the Academy of American Poets, and a finalist for the Washington State Book Award, her work has appeared in FIELD, Shenandoah, Prairie Schooner, Zyzzyva, The Bloomsbury Anthology, and elsewhere. Skillman has been a Writer in Residence at the Centrum Foundation in Port Townsend, Washington, and The Hedgebrook Foundation. Her collaborative translations have appeared in Northwest Review, Kalyna Review, and Ezra. She teaches at the Richard Hugo House in Seattle.
Kafka's Shadow takes the reader through Franz Kafka's life (1883 – 1924) from childhood through adulthood, as he came of age under his authoritarian father, Hermann, who desired that Franz become entrepreneurial and insensitive—in short, a replica of himself. Themes include Kafka's desire to escape from the "milieu," and to experience life apart from a suffocating domesticity. These poems explore Kafka's provocative style and relentless drive to write, as well as his illness, fragility and, ultimately, his inability to marry for fear of losing his raison d'etre—which was, of course, writing.
An enviable collection of free verse on one of the most enduring writers of the 20th century, Franz Kafka, gives a look into the life of this writer as well as his family and the culture of his times. A figure most of us know only by reputation, takes on a breathing, contemporary aspect based on extensive research by a widely respected award winning American poet. The craftsmanship of the collection is to be savored.
—Carol Smallwood
I have been drawn to Judith Skillman's work for three decades, ever since her first book, Worship of the Visible Spectrum. In her latest volume, she inhabits the mind of Franz Kafka, as well as some of those who loomed large in his life: family members, would-be sweethearts, his editors. We thus see the world in the outré, off-kilter way that Kafka seems to have—as if the lenses of his eyes worked differently than most people's, letting in a light that few can focus. In Kafka's Shadows, he sees edges that others don't, edges that cut him off from taking part in "normal" life—pleasing his father, marrying, performing work that others consider productive. Skillman's use of internal rhyme in many of these poems exemplifies how Kafka's world, while being initially recognizable as our own, resonates on another frequency, bringing music sharp and unfamiliar to our ears. T his book gives us a deeper knowledge of Kafka as a person and artist, of his times and difficulties in finding his place. T hough he loved peonies, we see the thistles that grew around him.
—Michael Spence, Umbilical, winner of The New Criterion Poetry Prize
Reading Skillman's poems, I felt more acutely my own desire to be fully alive, the pressing realities of beauty and loss.
—John Amen, Editor of The Pedestal Magazine
"Skillman bends and breaks standard syntax and meaning as she employs impressive vocabulary, narrative, and imagery for her own purposes, mining the hidden regions of dreams, myth, culture, and memory. She mixes a sliver of pain, a kernel of tenderness, a twist of satire, perversity, and bitterness, creating from it all a potent sauce of raw truth."
—Ann Wehrman, Reviewer, The Pedestal Magazine
. . . readers will encounter the intelligence and honesty of the real thing."
—Brendan Galvin
. . . Skillman's ability to accommodate multiple meanings in even the most seemingly straightforward of sentences is like being pushed by a doppelganger who insists we jump beyond obvious interpretations.
—Christianne Balk, The Holding Hours, UW Poetry Series