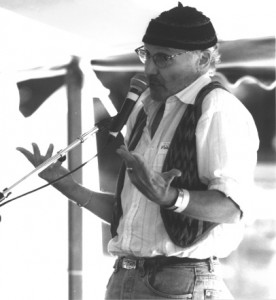 Martin's latest book, Yellow Horses, is somewhat of a deluxe edition being 7 x 10 inches. The size was chosen to accommodate poems and avoid truncation of lines, and in the end provided nice margins akin to a fine press edition. 
The poems in this book accumulated over a period after Brothers of Morning and The Thinking Heart: The life and Loves of Etty Hillesum, also by Martin Steingesser. 
Martin was interviewed by Bob Keyes and the Maine Sunday Telegram.
See the preview of Yellow Horses