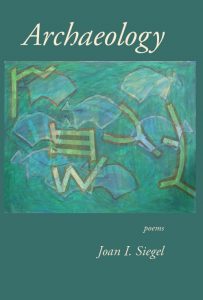 Pub date Aug 15th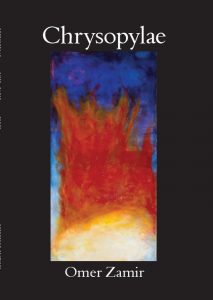 Israeli-born poet Omer Zamir's latest volume of nineteen new poems is filled with passion, bold experimentation, and a skill at word smithing and image-making that is nothing short of brilliant! The range of subjects has breadth and maturity and contrast; the lyrics soar from youthful exuberance to edgy, embittered, even nightmarish darkness. Always, they are crafted with both precision and provocative spontaneity that continually surprises with its juxtapositions, original images, and free but sculpted meter. Many seem to be experimentations in voice and form: some taut and terse, others densely longer and laden with complex syntax and imagery, intricate yet varied use of devices such as internal rhyme or alliteration or assonance, but all with a mastery of the English language that is astounding and with an innate musicality that underscores the verse with its emotion. But perhaps what is most striking about them is their unsparing honesty from the open declaration of love and sensuality in "Yeah," to the haunting mournfulness of "Matthew," to the anguished memories of "She and He," or the disturbingly powerful "The Passion." Self-taught as a writer, Zamir has clearly been reading a wide range of great literature, and one hears echoes of writers like James Joyce, Gerard Manley-Hopkins, even of visionaries like William Blake. But his verse is far too spontaneous and authentic to be anything but singular.
—Carla Maria Verdino-Süllwold
Forthcoming books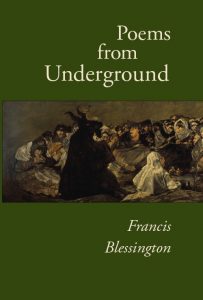 Poems from Underground is an outstanding collection, well deserving a place on any adequate shelf of contemporary poetry. T he whole book gives pleasure and stimulation. Francis Blessington brings fresh insight to every subject he touches, with a rare mastery of imagery and metaphor. Great art can inspire him (Goya's Prints), but so can the sordid (Cockfight). His control of free verse forms is admirable, as well as his handling of traditional meter and rhyme, so well displayed in his memorable translations from Baudelaire and Mistral.
—X. J. Kennedy
Francis Blessington looks hard at life and catches its drift, whether in a "sun-punctured stream" or in "lariats of heat." Compressed, physical, wounded: it's an art of acerbic compassion: "I drink cold green tea and read bad destinies." An art that records hard labor in fields and carries the imagination back to the planet's birth in cooling gases: his short lines scan an immensely long line of sight.
—Rosanna Warren
Each of these poems is a palimpsest, imprinted over the Greek, Roman, Irish and Japanese pasts, bringing what is dead or erased to life in our modern times, as all successful art does.
—Greg Delanty
T he poems in this powerful and beautiful book are exhibits in a museum of what men and other creatures have done to one another and will do again, as Gun Show and Mine Exhibit and Alcatraz and Cockfight and T he Warehouses, T he Salt Mines of Wieliczka. And Dionysos is in the museum too, in Blessington's great poem by that name: "T he ivy snaked his mask: /a smile hung up to ask / nothing—mere dark behind, / while hate and love entwined / to spur his chorus line." T he versification is impressive throughout, sometimes in metered lines like these, more often in explorative and impacted free verse lines. T he writing is vividly descriptive and charged with emotion which at the same time has an impersonal gravity and authority.
—David Ferry
In the exquisite T hree Ages of Women, Martin Willitts Jr. enters with equal facility the painter, the subject, and the painting itself. I am most moved by the testimony of the subject, as in the first stanza of "Helga Testorf": I worked in a tannery/until my skin became leather,/all cracked and hard,/for although life is hard,/some things like marriage/are harder./ If I were teaching art appreciation, I would require T hree Ages of Women.
—Donna Hilbert, Traveler in Paradise: New and Selected Poems, PEARL Editions
T hree Ages of Women is a luminous collection that alchemizes a delicate blend of poetry as a response to visual art. In this collection of Ekphrastic poetry, the poet Martin Willitts Jr. fulfills the necessary and integral journey of words blending to art, and back again. Each section takes the reader through the stages and ages of a women's lives. T he work in these pages, takes us through cotton fields and desserts, braids and farm roads, broken eggs and the "discomfort inside a darkened room." Each poem is its own meditation about our spoken, and unspoken lives. As Willitts says "a room is empty until sunlight filters through" and one will be drawn to these rooms, amidst these pages, often. T his is a collection that will find a place in your marrow. T his is a collection that will delve "deeper than a whale can dive".
—Connie Post, Poet Laureate Emerita of Livermore, CA 2005 to 2009; Author of Floodwater, winner of the 2014 Lyrebird Award