Martin Steingesser reads, performs, and teaches in Maine. For many of us he is a legend going back to the eighties when he performed on stilts at places like the Maine Festival.
Here is a poem from Martin's new book Yellow Horses called "Blue Poem, for Adam," and a video of a performance of this poem.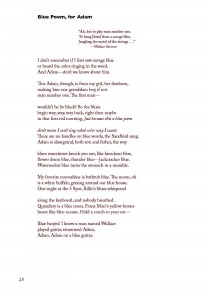 The video is by Rick Cormier.