Judith Skillman is the recipient of an Eric Mathieu King Fund Award from the Academy of American Poets for her book Storm (Blue Begonia Press), a King County Arts Commission (KCAC) Publication Prize, Public Arts Grant, and Washington State Arts Commission Writer's Fellowship. Two of her books were finalists for the Washington State Book Award (RED TOWN and PRISONER OF THE SWIFTS). A Jack Straw Foundation Writer in 2008 for poetry, and 2013 for fiction, Skillman's poetry has been nominated for Pushcart Prizes. Ms. Skillman is the author of several books, including KAFKA'S SHADOW (Deerbrook Editions, 2017), THE HOUSE OF BURNT OFFERINGS (Pleasure Boat Studio, 2015), BROKEN LINES: THE ART & CRAFT OF POETRY (Lummox Press, 2013). Judith Skillman was born in Syracuse, New York of Canadian parents, and holds dual citizenship. She holds a Masters in English Literature from the University of Maryland, and has taught at University of Phoenix, Richard Hugo House, City University, and Yellow Wood Academy. She has received the UK Kit Award, Best of the Web, and her work is included in Best Indie Verse of New England. Poems have appeared in Poetry, FIELD, Tampa Review, The Southern Review, The Iowa Review, Midwest Quarterly Review, and other journals and anthologies. She has been a Writer in Residence at the Centrum Foundation in Port Townsend, Washington, and The Hedgebrook Foundation. At the Center for French Translation in Seneffe, Belgium, she translated Belgian- French poet Anne-Marie Derèse.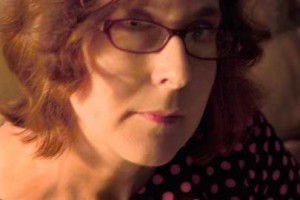 Dawn is the author or editor of seven books of prose and poetry. Same Old Story, her most recent poetry collection, is a nominee for the 2014 Los Angeles Times Book Award for Poetry. Her memoir, Tracing Paradise: Two Years in Harmony with John Milton, won the 2010 Maine Literary Award in Nonfiction, and she has also received grants and fellowships from the Elizabeth George Foundation, the Writer's Center, and the Maine Arts Commission.
HC Hsu is the author of  Middle of the Night (Deerbrook Editions, 2015) and the short story collection Love Is Sweeter (Lethe, 2013). Finalist for the Wendell Mayo Award and the South Pacific Review and The Austin Chronicle short story prizes, Third Prize Winner of the Memoir essay competition, First Place Winner of A Midsummer Tale Contest, and The Best American Essays Nominee, he has written for Words Without Borders, Two Lines, PRISM International, Renditions, Far Enough East, Cha, Pif, Big Bridge, Iodine, nthposition,100 Word Story, China Daily News, Liberty Times, Epoch Times, and many others. He has served as translator for the US Congressional-Executive Commission on China, and his translation of 2010 Nobel Peace Prize winner Liu Xiaobo's biography Steel Gate to Freedom (Rowman & Littlefield)
A graduate of the University of Southern Maine's Stonecoast MFA Poetry Program, David Sloan teaches at Maine Coast Waldorf High School in Freeport. His debut poetry collection—The Irresistible In-Between—was published by Deerbrook Editions in 2013. His poetry has appeared in The Café Review, Chiron Review, Innisfree, Lascaux Review, Naugatuck River Review, New Millenium Writings and Passager, among others. He received the 2012 Betsy Sholl Award, Maine Literary awards in 2012 and 2016, The Margaret F. Tripp Poetry Award, and has been nominated for a Pushcart Prize.
Martin Steingesser, author of Brothers of Morning, The Thinking Heart, and Yellow Horses.
Portland, Maine's first Poet Laureate, 2007-09
Awarded a Stonecoast Pierre Menard poetry Scholarship in 2000; The Maine Alliance for Arts Education's 2008 Bill Bonyun Award "for exemplified talent and professionalism as an artist and for contributions to arts education."
First Place for one of his poems in the Maine Writers & Publishers Alliance Literary Awards. The Betsy Sholl Poetry Award 2013, given by the University of Southern Maine arts journal, Words & Images. Awarded a major grant by the Maine Humanities Council in 2014 to create new work for his ensemble performance piece The Thinking Heart: the Life & Loves of Etty Hillesum.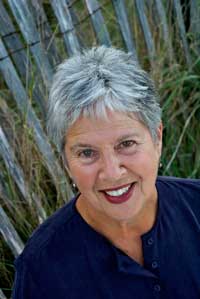 Mimi White, author of The Last Island, Deerbrook Editions 2008.
The Last Island received The Jane Kenyon Award for Outstanding Poetry 2009. Mimi's first chapbook won the Philbrick Award in 2000 chosen by Robert Creeley.
Mimi Has two other books available now; Memory Won't Save Me: a haibun; and The World Disguised as This One: a year in tanka, both on this Website.
The Jane Kenyon Award for Outstanding Book of Poetry -Awarded to a poet for an outstanding book or chapbook of poetry. This award is given in honor of Jane Kenyon, the New Hampshire poet laureate who died in April 1995. A cash prize is part of this award. (This award was endowed in memoriam to Jane Kenyon in 1996.)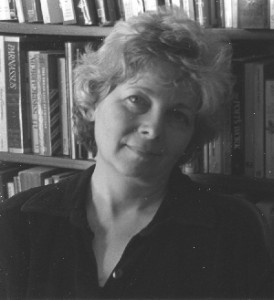 L.R. Berger, author of The Unexpected Aviary, Deerbrook Editions 2003.
The Unexpected Aviary won the 2003 Jane Kenyon Award for Outstanding Book of Poetry. Her book has been reviewed in Field and Pleiades.
L. R. Berger's work has been supported by The National Endowment for the Arts, The New Hampshire State Council on the Arts, The PEN New England Discovery Award, The American Academy in Rome, The MacDowell Colony, The Appalachia Poetry Prize, The Blue Mountain Center and Hedgebrook. Berger writes of her poems, "The world dares us to love it: that poignant, sturdy brand of love that can sometimes be wrestled out of the condition of our lives. These poems are driven by an ongoing necessity to take up this dare. They are both the means by which I wrestle and the hard-won outcome: a record of how I persisted, faltered or came to arrive at something approaching this love."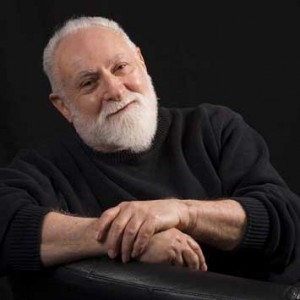 Djelloul Marbrook, author of Brushstrokes and glances, Deerbrook Editions 2010.
Djelloul's book Far From Algiers, selected by Toi Derricotte for the 2007 Stan and Tom Wick Prize.
Djelloul is also the author of several other books of poetry and prose. You can find more of his writing here.
He won the 2008 Literal Latté fiction prize for "Artists Hill," an excerpt from Crowds of One, Book 2 in the Guest Boy trilogy. New Millennium Writings has selected four of his stories and one poem in the last 10 years. His work has been published by American Poetry Review, Barrow Street, Coal Hill Review, Omniverse, Galatea Resurrects, Taos Poetry Journal, Onager Editions, Orbis (UK), From the Fishouse, Oberon, The Same, Reed, Fledgling Rag, Pine Hills Review, Le Zaporogue (Denmark), Poets Against the War, Poemeleon, Van Gogh's Ear Anthology (France), Atticus Review, Onager Editions, Knot Magazine,Deep Water Literary Journal, Red Sky (the Sable Books anthology on violence against women) and Daylight Burglary, among others.